Our club members are dedicated to the restoration, preservation, and use of antique tractors, hit and miss engines, and machinery.
………………………………………………………………………………………………..
–  Mow Day –
Mow day #2 is in books. We had help from the Key Peninsula Loggers Tractors, mowers, weed whackers, and food truck. It was a dry morning but mowing in the rain still happened for about 3 hours at the very end mowing started at 0700 and we were done by 1:30-2:00.
We had 9 tractors 5 Club and 4 Loggers we needed all of them too. The rain didn't disappoint us but it was wet for about 2 hours.
The food truck was a great addition tis year A big THANK YOU goes out Stephanie from the Loggers.
Expect a few changes next spring. We need to have at least 10 tractors with bush hogs and any lawnmowers will be icing on the cake. I will be needing confirmations of those number to make this event as easy on all of us as possible, remember "Many Hands Make Light Work". 

………………………………………………………………………………………………..
– 2023 Kitsap Fair & Stampede –
The 2023 Fair is a wrap!!
Thanks to all who provide tractors, mowers, stationary engines, and displays. We had 8 Club members bring their pieces for equipment. We had everything from a bubble machine to a John Deere bicycle. The members that brought exhibits were:
Feature tractor was Howard Lindsay; Massey-Harris 101 Senior
Frank Stricklin; John Deere B and Bubble Machine
Randy King; provided the can crusher and hand operated corn sheller & grinder John Stageberg, faithfully manned the can crusher and Dale Hardesty, manned the corn sheller & grinder
Jim Cook; Farmall Cub w/ cycle mower
Tom Lundgren; Farmall 400
John Graham; Farmall 400 and his numerous small engines for display
Dwayne Dunbar; John Deere mower and bicycle
Dale Hardesty; Ford and a John Deere
We had 28 Club members come and tend our area during the week for a total of 294.5 hours.
Thanks to those who provided muffins and cookies for us so we could keep up our strength.
'
'
………………………………………………………………………………………………………….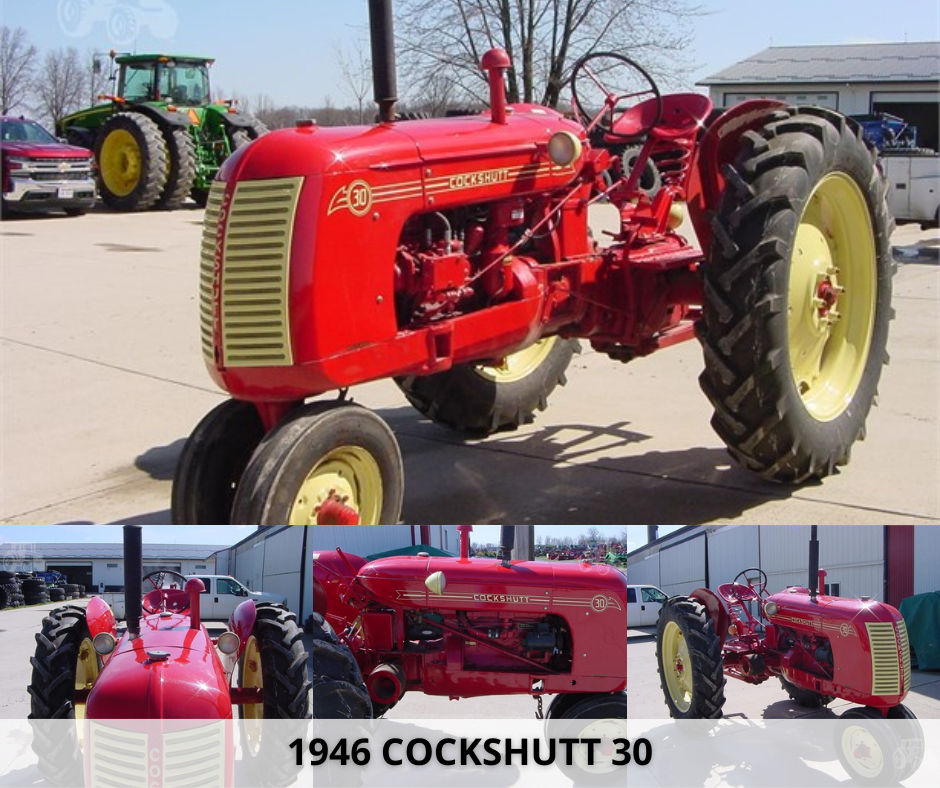 ………………………………………………………………………………………………………….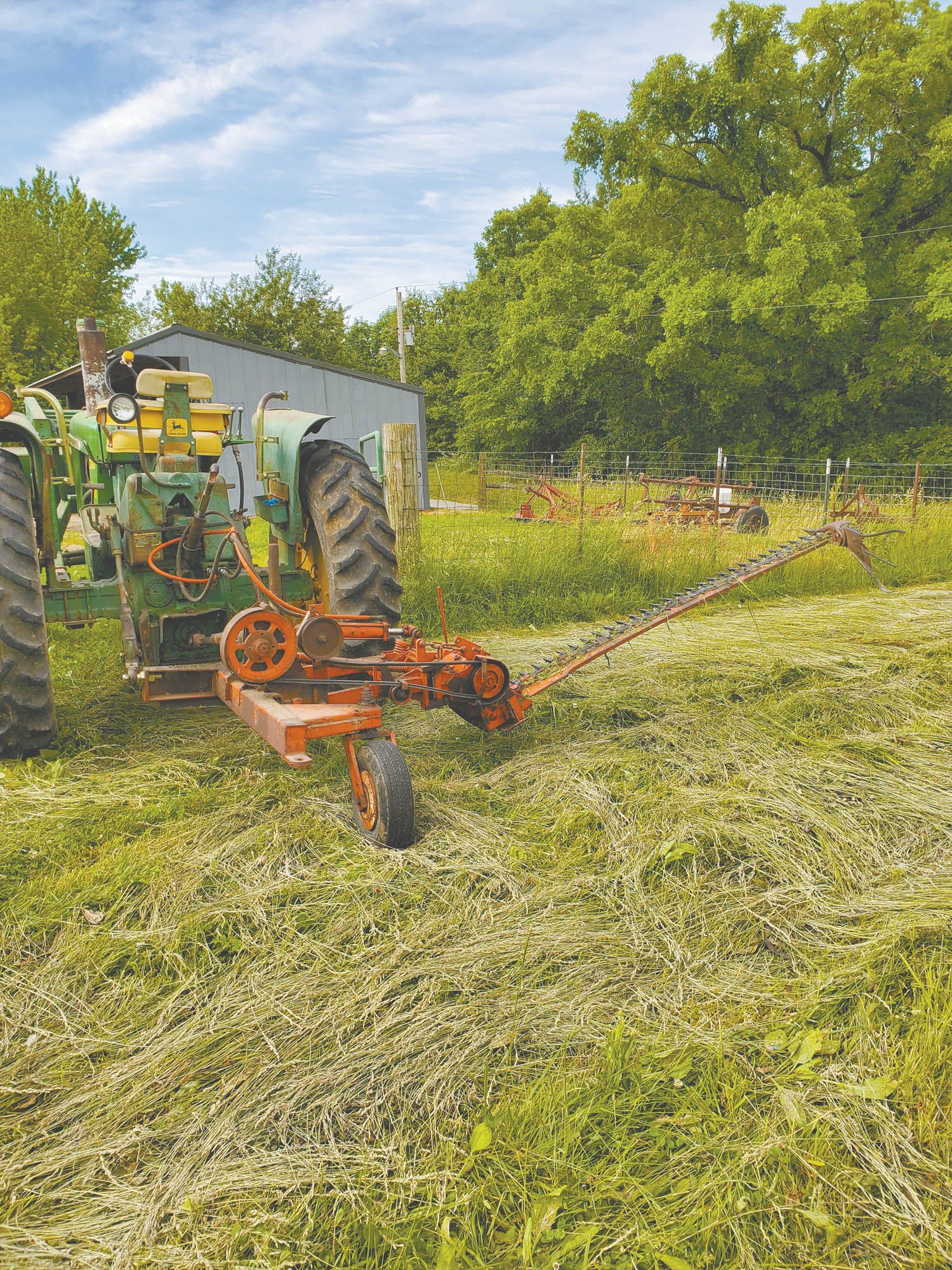 Restored Allis 2-Pt. Sicklebar Mower 
With only 2 acres of hay to put up for some calves, Brad McCarty, Kinmundy, Ill., didn't want to spend the money for a new mower. So when he found an old Allis Chalmers 2-pt. mounted, 7-ft. sicklebar mower laying in a neighbor's field, he bought it for $300 and restored it. He uses it with his Deere 3010 tractor, and says it works great.
"What I really like about this mower is that it uses a gearbox to drive the sicklebar, instead of a wooden pitman arm which is found on most older mowers. Pitman arms tend to get out of time and break. A gearbox drive is much more reliable."
………………………………………………………………………………………………………….

Early February 1923 Engineering photograph of an experimental Farmall tractor.
………………………………………………………………………………………………………….
Look for us in our

local parades, community festivals, fairs,

and anywhere we can show off our tractors, engines, and machinery.